SeaGIS does not just sell software. Our software products are built on more than 10 years of development, experience and feedback from our world-wide customer base. Software products continue to be developed, typically driven by collaboration with customer research ideas and feedback. Software comes with up to date and comprehensive user documentation, and we are recognised for our expertise and advice, responsive support and provision of on site training.

SeaGIS sells and supports the following software products.

The following table summarises the differences between measurement with single and stereo camera systems: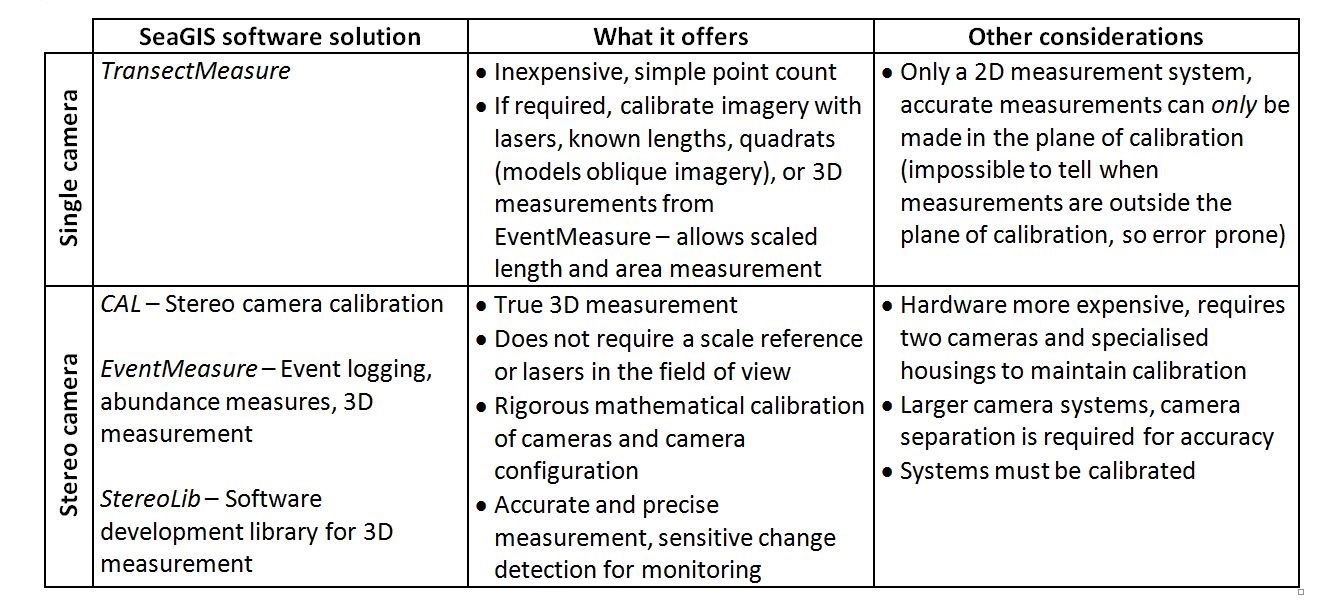 SeaGIS offers commercial software development services, specialising in algorithm development and mathematical modelling in:
Photogrammetry and Geomatics
Machine vision
Vision metrology
Image processing
SeaGIS will customise or add proprietary components to its existing software packages.